With the end of Qingdao International Machine Tool Exhibition, more and more foreign customers began to visit Klaus factory. Just yesterday, a customer from Qatar visited KRRASS factory and purchased two sets of equipment, QC12K-6X3200 shearing machine and WC67K-125T3200 press brake. Through discussions with customers, we learned that they placed an order after fully inspecting the market and recognizing KRRASS' technology and strength before deciding to place an order for cooperation.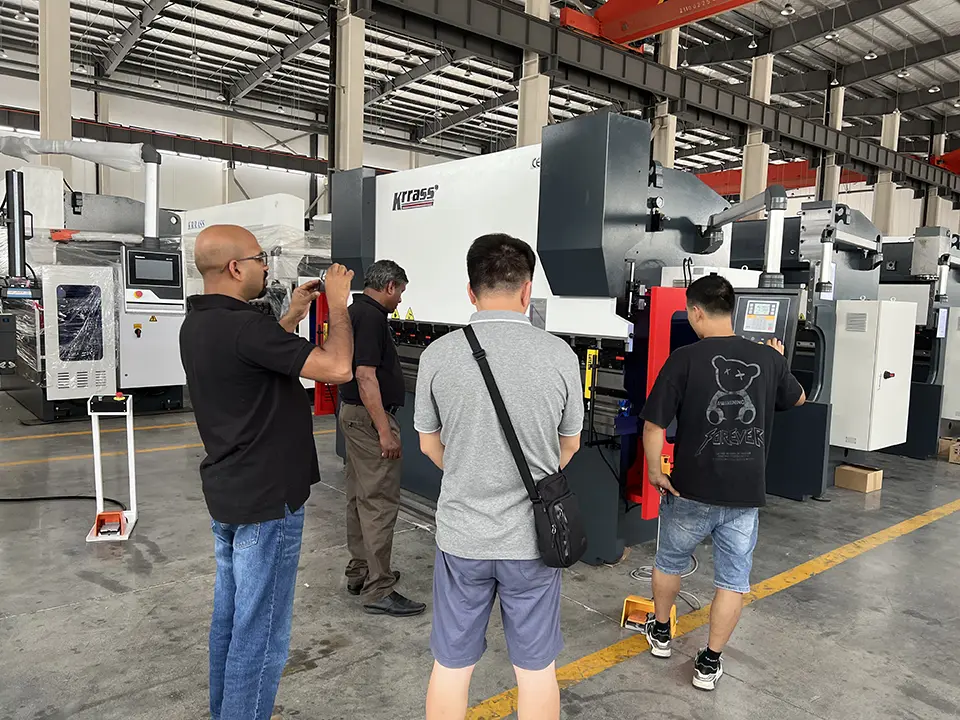 Accompanied by us, the customer first visited our CNC press brake and torsion axis press brake production workshop. Our engineers will introduce the production and processing process of these machines to customers in detail, as well as their scope of use and effect. The following is the customer's evaluation of the machine equipment: 
"We are very satisfied with the performance of the machines produced by KRRASS. They help us improve production efficiency and save costs. We are very happy to have been cooperating with KRRASS machine tools and trust them Will continue to provide us with high-quality products and services."
In fact, with its own brand reputation and cost-effective equipment products, KRRASS has already become a well-known brand in the Middle East. We will adhere to the principle of "best quality, best price" to win markets in more countries and regions in the world.