Electric NC Hydraulic Tube Bender – ECO Series
The Tube bending machines of the ECO-NC series are easy to operate, robustly constructed and achieve excellent bending results. Entering a new bending program is very intuitive with the help of an industrial touch controller and the accurate and user-friendly 2D software. The NC program precisely controls the bend angle (Y-axis) and rotation (Z-axis). The distance between the bends (X-axis) is configured using easily adjustable and very precise mechanical stops.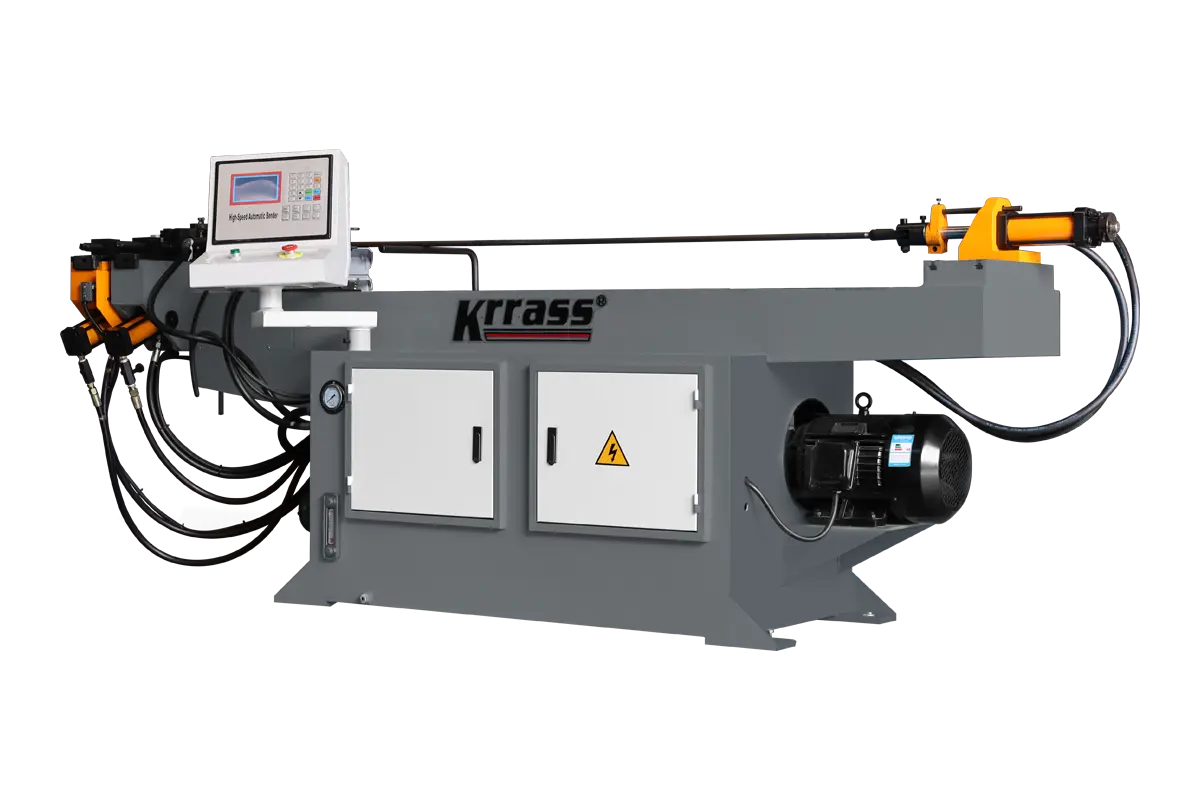 Fully Electric CNC Steel Tube Bender With Rotative Head – EB-RH Series
KRRASS fully electric EB-RH series bending machines, with rotating heads, contain the most advanced Electric Motion technology on the market with 11 fully electric drive shafts. The bending head moves 360º on a radial axis and on horizontal and vertical axes. This system offers complete freedom of movement and allows the production of very complex parts in an automatic bending cycle. This range of machines is capable of bending pipes and profiles from 6 to 53 mm with even radii up to 1D with minimal marking when equipped with the booster system.