Discover how KRRASS plasma cutter machine technology can help you optimize your production​. KRRASS is committed to providing customers worldwide with more productive sheet metal machines, new customized solutions, and easy-to-use option suites designed to meet the customer's actual needs.
KRRASS Plasma Cutting Machine have been manufactured since 1995 and have been installed and working in a wide variety of sheet metal cutting operations for many industries. Years of experience has helped us develop durable, low distortion and precise Cutting.
Plasma cutting uses an accelerated jet of hot plasma to cut conductive materials. They use a conductive gas with a temperature of up to 30,000°C. Plasma cutting operates by creating an electrical channel of superheated, electrically ionized gas. This is called the plasma.
Plasma machines perform cutting by using a horizontally moving cutter plasma head on the fixed sheet placed on the table. They follow the sheet at a certain height by providing arc voltage control during cutting.
Plasma Cutting Machine List
Table Type Plasma Cutting Machine
KRRASS P (Compact) Series plasma cutter machine has a modular frame. Modular frames are welded, and stress relief is performed after welding to ensure quality and accuracy. High-quality and precise plasma cutting is possible with double-sided synchronized gap-free planetary reducers that offer high precision. High positioning speed, acceleration, and automatic torch height control ensure the best cutting quality for your manufacturing needs.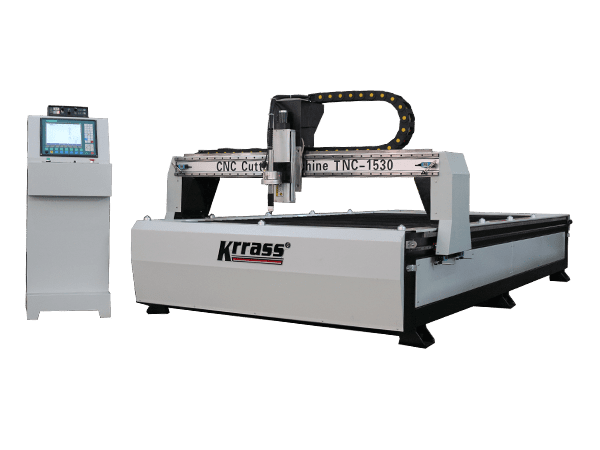 P-C Plasma Cutter Machine
Oxy Plasma and Flame Carbon Steel Cutting Machine
KRRASS P-C Series plasma cutter machine has a high endurance frame structure. It is specifically designed for industries that necessitate heavy manufacturing. Cutting tables and movement axes are independent. This allows wielding of heavy materials. With its precise sliding equipment in X, Y and Z axes, it can operate in high positioning tolerance, and high acceleration values as in the P-C series.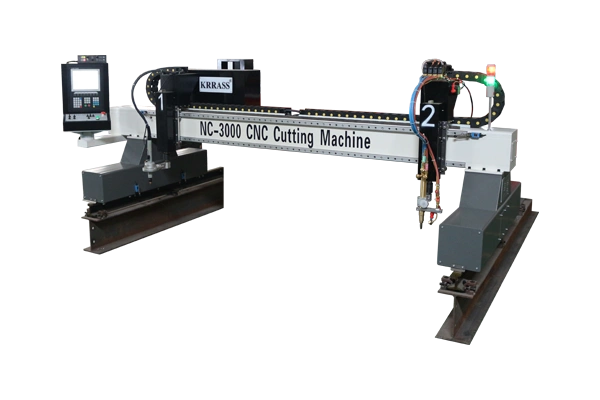 Please drop your contact to get in touch within 24 hours.