In the current global epidemic, international transportation costs have skyrocketed. Good news has come from Vietnamese customers. The four CNC Press Brake prototypes just shipped to Vietnam are all sold. The Vietnam branch is our company's long-term strategic partner in Vietnam. Their company is mainly in Vietnam. Sales of sheet metal processing equipment.
The person in charge of the Vietnam branch told us that these four machines (listed below) were sold to a large local medical device company in Vietnam. The person in charge of the Claus company immediately connected with the person in charge of the Vietnam branch and said that if the company sold to a medical device company, the company's production equipment was used for the epidemic, and a part of the discount was given to the equipment, and the warranty period of the machine was extended to 3 year. And by Vietnam to provide free maintenance within three years.
CNC Press Brake  WC67K-160T3200 With Cybtouch 8 Contorl
CNC Press Brake MB8-125T3200  3+1Axis With DELEM DA58T Control
NC Press Brake WC67K-100T2500 With ESTUN E300 Control
NC Press Brake WC67K-200T400 With ESTUN E300 Control
The main function of the Vietnam branch is the sales of new machines. The machines include Hydraulic shearing Machine, CNC Press Brake, Fiber Laser Cutting Machine, Plate Bending Machine, etc., equipment accessories warehouse, and equipment maintenance and after-sales service.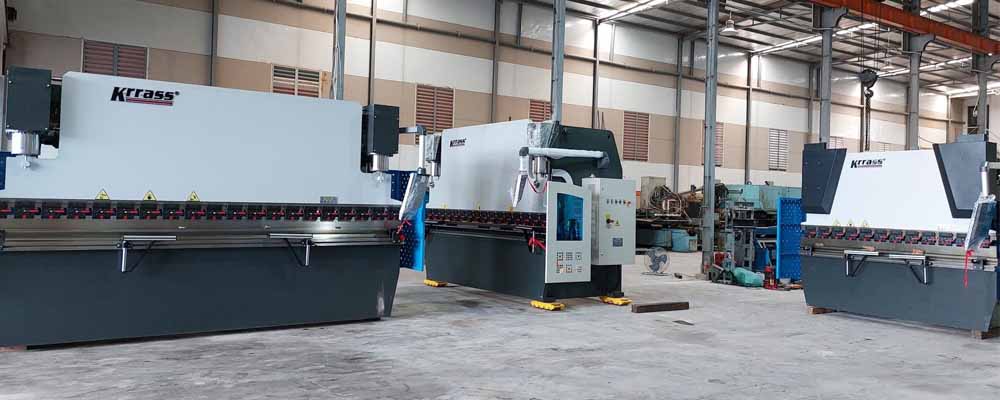 Due to the global outbreak of the new crown virus, the medical market has driven the expansion of demand for medical device manufacturing, and most of the medical device parts, equipment shells and even core components need to be processed from sheet metal materials, which also makes them in the industrial chain The upstream sheet metal processing market ushered in a broader period of strategic development.
Learn more about our products, please visit and subscribe to our Youtube channel