New year and new atmosphere, just after the Chinese New Year, Krauss CNC welcomed the first visitor to buy machines from abroad, a Brazilian Press Brake customer.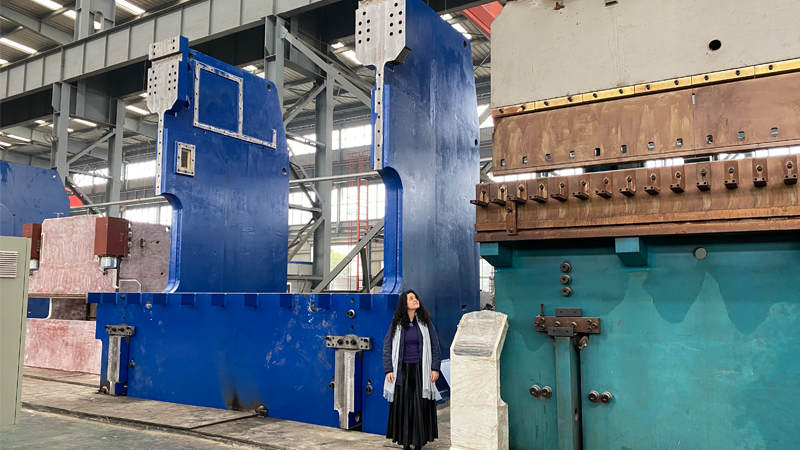 Ms. Bei Shilin often lives in Shanghai and specializes in verifying factories for Brazilian customers. She traveled to many cities in China and many factories in China. She came to our factory and was very satisfied with our factory. She communicated with customers on site and introduced the scale of our factory to customers. Production capacity, when we took him to our large hydraulic press brake production workshop, he was very surprised to say that he has also helped customers find hydraulic shearing machine and hydraulic press brake before, but I have not seen such a large one. The inspection was very satisfied with our factory, customers in Brazil and confirmed the order the same day, sent the first order to our company. New Year New Start 2020 Klaus will not continue to work hard to improve the quality and service of the machine. Create a world brand.
Nanjing klaus CNC Machinery Co., Ltd. specializes in producing hydarulic shearing machine, hydraulic press brake, v grooving machine for sheet metal. It has a certain reputation in foreign countries. The KRRASS brand was originally a Singapore brand in 2008. 
Learn more about our products, please visit and subscribe to our Youtube channel