The wc67k press brake produced by KRRASS uses a large number of imported components from Europe, and the quality of the equipment reaches the world level. Not only that, the machine is managed with the NC E21 intelligent system, making your production faster and more efficient.
The whole EU streamlined design, heat treatment rack, high rigidity worktable, optional mechanical crowning device, to achieve precision bending .
Hydraulic synchronous control and Estun NC programmable logic controller ensure accurate repeatability and ease use .
 Integrated hydraulic system (Bosch Rexroth Germany) allows automatically switch to slow bends in a quick way.
X axis and Y axis realize accurate positioning function by frequency converter through NC E21 system programming control .
Cutting-edge frequency response hydraulic control technology, more stable machine tools, more reliable operation .
The best ratio of parameters, optimal core configuration ensure stable performance, more convenient operation .
WC67K press brake standard single-axis back gauge system and single-axis bending angle system, you can choose to add the V-axis crowning function, and select the appropriate mold to bend complex shape workpieces easily .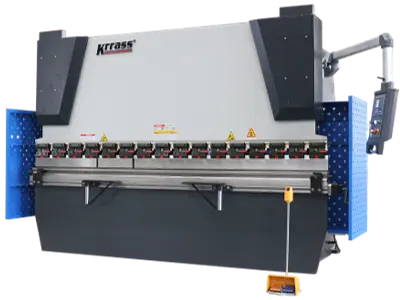 Y-axis and X-axis system control adjustment
Delta frequency converter controls the positioning of X axis and Y axis
Using HIWIN ball screw and light bar to ensure the accuracy of 0 . 05mm .
Clip-on quick clampings
Front holder support
Germany Bosch Rexroth hydraulic valve block
Germany EMB oil tube connector
Germany Siemens main motor
France Schneider Electric
Hydraulic and electrical overload protection
Top and bottom dies (86 °, R0 . 6mm, material: 42CrMo)
KRRASS® press brake features a rigid frame for min deflection under the load. The frame steels are German origin and designed using SOLIDWORKS 3D programming and made with quality steel Improved Q235 using the latest technology.
Feature: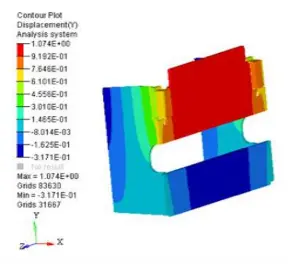 The machine welding is made by welding aparatus and welding robots.
After the welding, we make stress relief process by vibration system.
After the stress relief process machine frame goes to CNC 5 axes machining centers for accuracy.
All reference surfaces and connection holesare machined.
By all this processes machine frame sensivity is protected for a long life time.
PRO S PRESS BRAKE CYLINDERS:
In order to allow tilting of the ram without damage,because we use spherical connections. This type of connection also allows peak forces to be absorbed gently.
Advantage: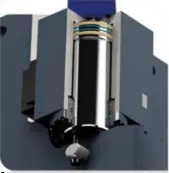 High-Speed Free Fall
High Bending Speed
High Return Speed
Very low noise level.
Free-fall bending & return speeds of EURO PRO S press brakes series makes is the best choice to meet demands in today's competitive markets.
PRO S series offer twice as fast production capacity compared to conventional NC press brakes.
The speed grip system reduces the time spent changing tools of wc67k press brake by 80% compared with traditional systems.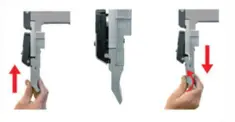 Advantage:
Vertical tool exchange
Safety guard
including selectable intermediates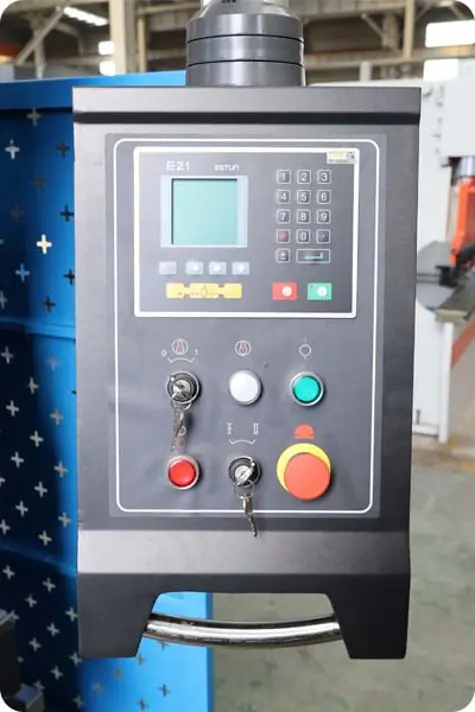 Features:
Backgauge control
Control the common motor or inverter
Intelligent positioning
Holding pressure unloading time setting
Workpiece counting
40 programs stored, 25 steps per program
Unilateral positioning
Concession function
One-key backup / restore
mm / inch
Chinese / English
SHEARING PROCESS OF WC67K PRESS BRAKE: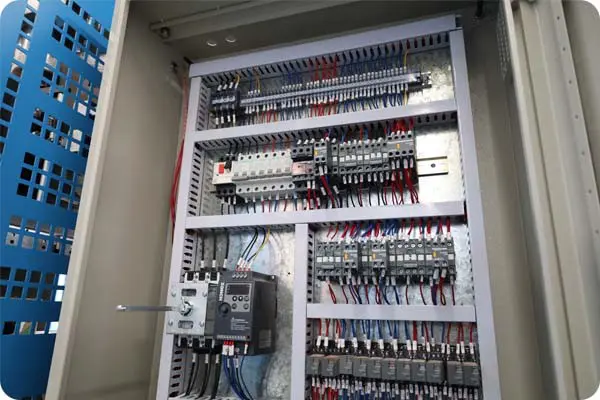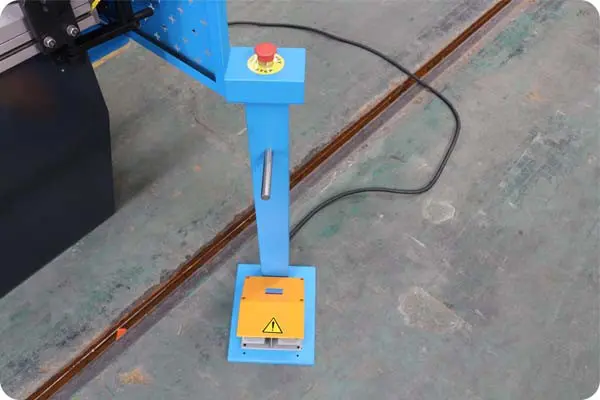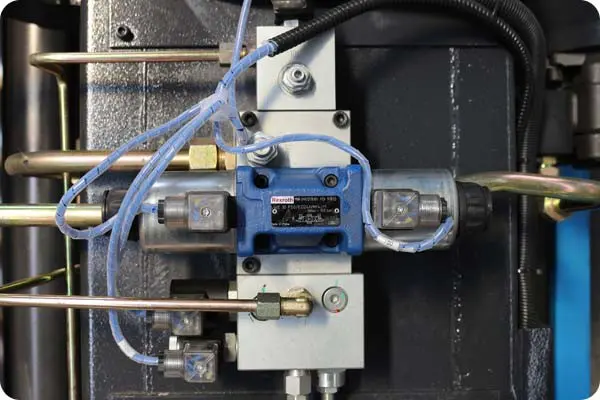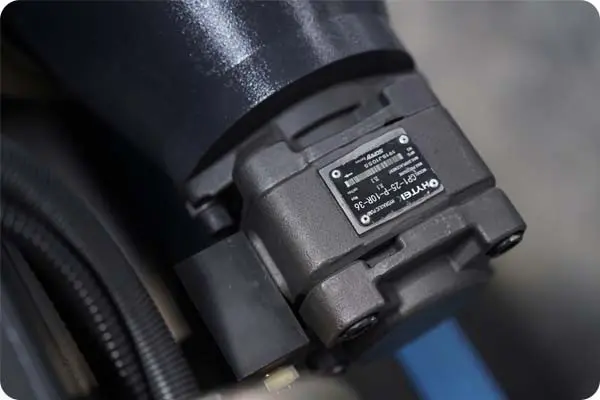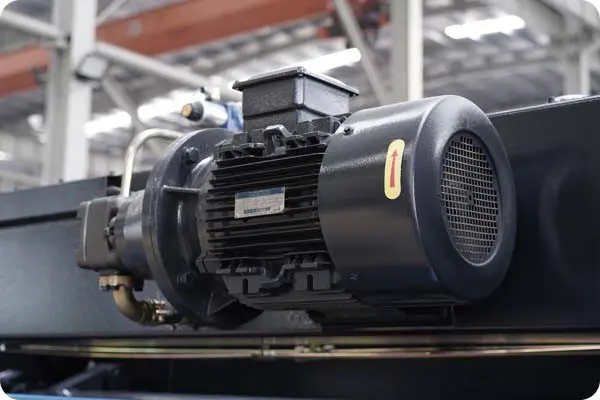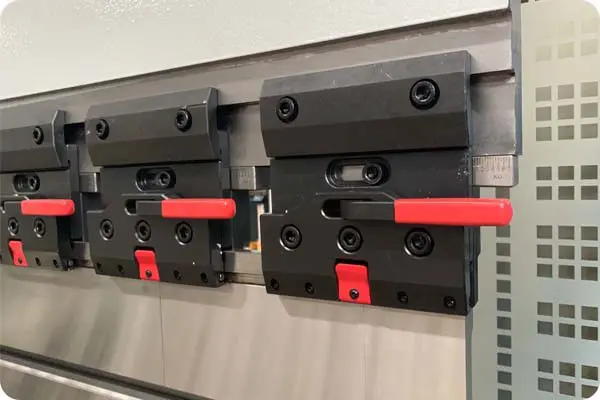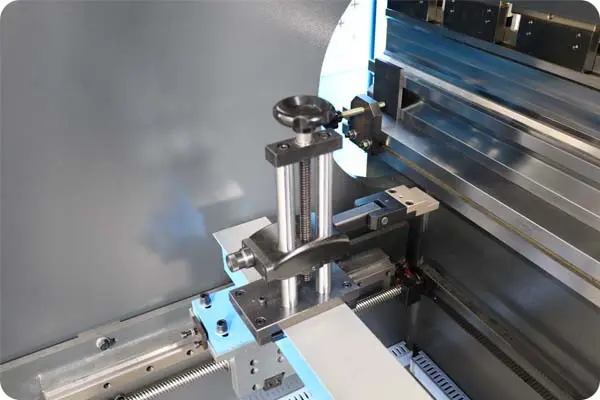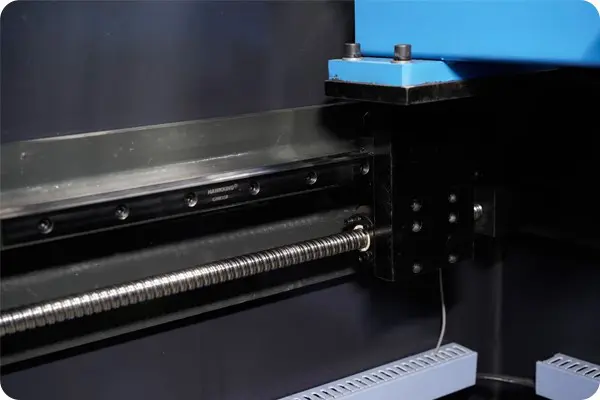 MANUAL MACHANICAL CROWNING SYSTEM(Optional):
The system allows the user to manually control the deformation of the beam during bending. Therefore, the angle remains constant throughout the length of the board.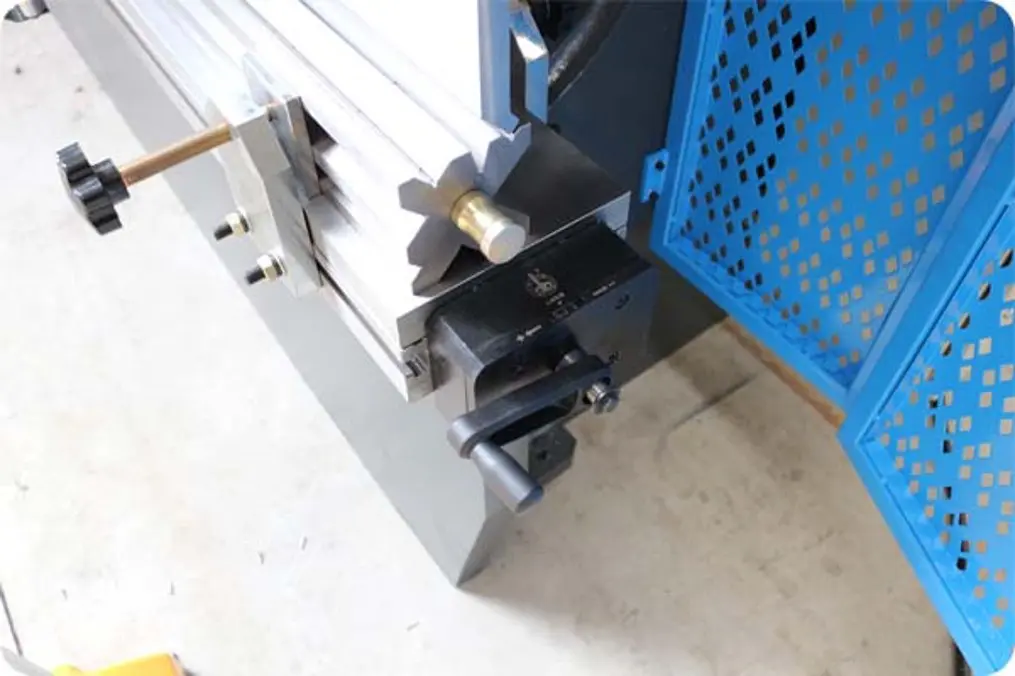 Advantage:
The convexity system is controlled by hand to automatically execute the convexity and make the part in a uniform bending angle at any given point.

TECHNOLOGIES OF WC67K PRESS BRAKE:
| | | | |
| --- | --- | --- | --- |
| No . | Name | Unit | 125T/3200 |
| 1 | Bending Pressure | kn | 1250 |
| 2 | Bendling Length  (A) | mm | 3200 |
| 3 | Vertical Column Distance (B) | mm | 2650 |
| 4 | Throat Depth(D) | mm | 320 |
| 5 | Slider Stroke(C) | mm | 150 |
| 6 | Max.opening Height(E) | mm | 400 |
| 7 | Y-axis Downward Speed(Non load) | mm / sec | 90 |
| 8 | Y-axis Back Stroke Speed | mm / sec | 82 |
| 9 | Bending Angle Precision | ° | <±0.5 |
| 10 | X-axis Max.Distance | mm | 500 |
| 11 | Workpiece Linearity | mm/m | 0.5 |
| 12 | Backgauge Accuracy | mm/m | 0.05 |
| 13 | Sliding Front Supporting Arms | pcs | 2 |
| 14 | Back Stopper | pcs | 3 |
| 15 | Main Motor | kw | 11 |
| 16 | CNC System | - | E21 |
| 17 | Length*Width*Height | mm | 3200*1600*2600 |
| 18 | Weight | kg | 7000 |
| | | | |

Standard Configuration List:
No .
Accessory Name
Model/Manufacturer
Others
1
NC Controller
E21 Controller Estun
2
Electrics
France
SchneiderElectric
Travel switch & Limit switch
3
Main Motor
Siemens/Wannan Motor
4
Back gauge, synchronous belt, synchronous wheel
Taiwan, China
positioning control
Guaranteed precision
5
Frequency Converter
JRACDRIVE
positioning control
Guaranteed precision
6
Pedal Switch
KRRASS
7
Backgauge
Ball screw linear guide rail
8
Hydraulic system
Bosch Rexroth - Germany
Bosch Rexroth - Germany
9
Oil Pump
SUNNY - USA
SUNNY - USA
10
Sealing Ring
PARKER America
11
Oil Tube Connector
Casing connector
12
Front Safety Guard
Produced by KRRASS
13
Back Safety Guard
Produced by KRRASS
14
Die
One set of standard dies
15
Clamping
Quick clamping
KRRASS: The Best Choice For All Sheet Metal Manufacturer
When considering the overall costs of purchasing, maintaining, and operating a sheet metal equipment setup, a sheet metal equipment: a NC Press Brake machine, is the best option. KRRASS has a tremendous reputation in the market because of its focus on consistency and quality at the most competitive price.
Whether NC Press Brake or any other application, our team of experts has the right combination of industry knowledge and the latest tool to provide you with the best products and services in the market. Moreover, we set ourselves apart with our advanced system that's completely online. Just let us know your product needs, Request A Quote, and start the process.
Make a request and Get Started Today
Learn more about our products, please visit and subscribe to our Youtube channel