NC Press Brake in Sri Lanka customer become our sales agent after buying two sets of fabrication machinery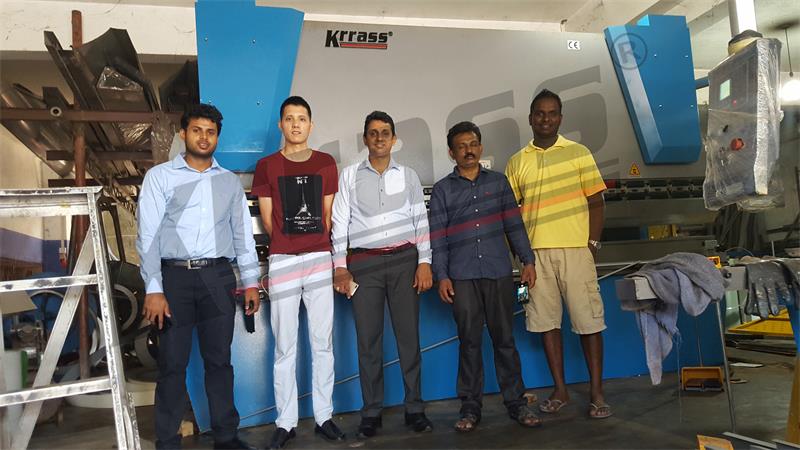 On June 13, 2016, our sales manager Denny Chen win one sample order from Sri Lanka customer for QC12K-6X4000 CNC Shearing machine With E21S System and WC67K-200T4000 NC Press brake with E21 System. We finished manufacturing and delivered to our customer on June 29. When the machines arrived, our engineers went to their company to provide trainings and make them better understand our advantage as well as the the premium quality of our press brake and shearing machine.
After two days testing of operation, Krrass brand earn their highly recognition. Most importantly, we come to an agreement that they act as our agent in Sri Lanka, which also become one of our sales highlights.