Officials from the Uzbekistan Water Conservancy Bureau visited our factory recently. In July 2019, they ordered two W12-40X3000 four-roll coilers from our company. On September 18, 2019, they completed the acceptance of our equipment and were very satisfied with the coilers produced by our company. During this visit, they also visited our factory producing laser-cutting machine, and they highly recognized the quality of the equipment produced by our company. On-site, they purchased another 1500W laser cutting machine.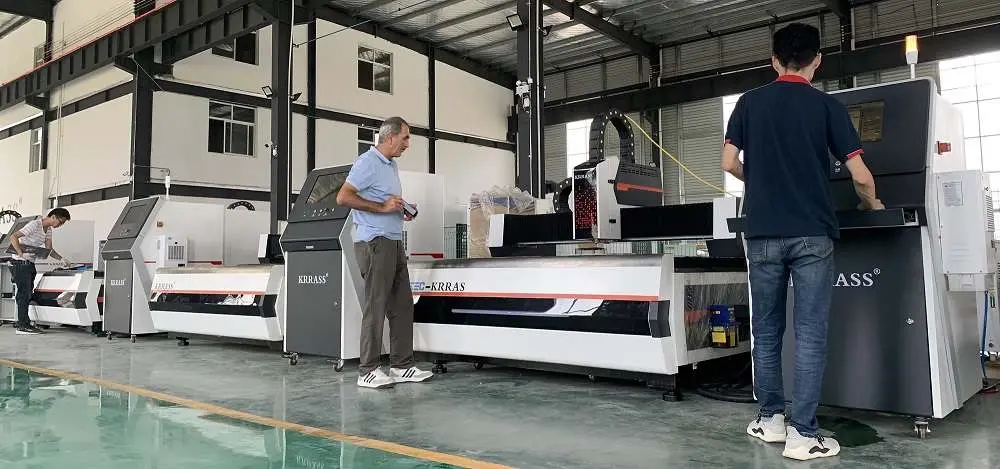 Krrass: The Best Choice for All Laser Cutting Manufacturer
When considering the overall costs of purchasing, maintaining, and operating a laser-cutting setup, a sheet metal fabrication service: a laser-cutting machine, is the best option. Krrass has a tremendous reputation in the market because of its focus on consistency and quality at the most competitive price.
Whether sheet metal cutting or any other application, our team of experts has the right combination of industry knowledge and the latest tool to provide you with the best products and services in the market. Moreover, we set ourselves apart with our advanced system that's completely online. Just let us know your product needs, Request A Quote, and start the process.
Make a request and Get Started Today
Learn more about our products, please visit and subscribe to our Youtube channel