Press brake is used to bend steel sheets. Press brake is generally used for stamping metals in the construction industry, automotive industry, aerospace and other industries. As the worldwide demand for metal products continues to grow, press brakes manufacturing continues.
Many manufacturers or buyers from related industries want to find the best press brake available on the market. The qualifications of the press brake manufacturer vary by product quality, price and service. You also need to compare different manufacturers and choose the best value press brake brands according to individual requirements.
This article introduces the top 10 press brake manufacturers in the world in 2023.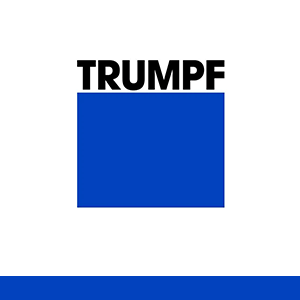 Located in 271254 Johannsausstraße, Ditzingen, Germany. The main products of TrumpF Inc. are machines and systems, Laser/VCSEL solutions, Photodiodes. TrumpF is a subsidiary of TRUMPF GmbH KG. The group consists of two divisions: machines/power tools, and laser equipment and supplies.
Its products are widely known for being among the world's best producers of industrial grade metallurgical machines, laser equipment, and industrial application electronics. TrumpF guides technology trends through continuous improvement. TrumpF is establishing new technical standards and is committed to developing and updating more products for users.
KRRASS Reviews: The TrumpF hydraulic press brake is not only high speed, high bending accuracy, but also has a beautiful appearance and advanced bending technology, but the price of the TrumpF hydraulic press brake machine is too high, beyond the budget of many buyers.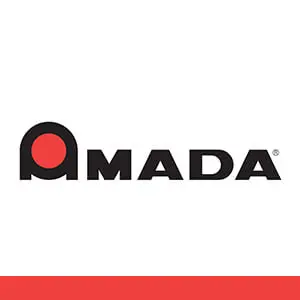 Located in 200 Ishida, Isehara-shi, Kanagawa, Japan. Amada specializes in metal processing machine products with a long history. It was originally established in Japan in 1946.
Generally, the business focuses on the production of sheet metal machinery, such as cutting machines, grinding machines, stamping presses and welding machines. Amada also provided software, hardware and software tools and services.
KRRASS Reviews: Amada's hydraulic press brakes are fast, high-precision, low-energy, and environmentally friendly. But its high price and complex operation, as well as operator training costs, will also discourage many buyers.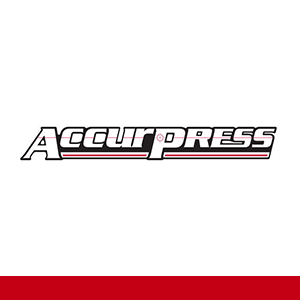 Located at 17400 56th Ave Surrey, British Columbia V3S 1C3, Canada. Founded in Canada in 1973, Accupress is a professional manufacturer of numerical control machine tools. Accupress mainly produces its peripheral products including press brakes, shears, tools, etc.
Accupress has been focusing on tandem, large-tonne press brakes and automated robot assistance. Accupress has advanced technology and high product quality, and they have also developed their own visual control program, which can automatically adjust the bending process of press brakes.
KRRASS Reviews: Accupress CNC press brake machine uses a high-efficiency control system developed by itself, which can greatly improve the bending accuracy and production efficiency of the machine. At the same time, Accupress hydraulic press brake also uses a servo-electric hydraulic hybrid drive system, which makes their machines very energy-saving and environmentally friendly, but the price is also more expensive.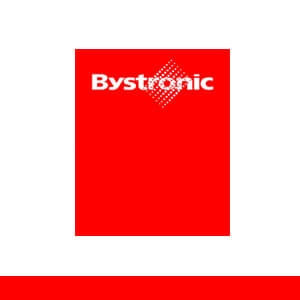 Located at 2200 West Central Road, Hoffman Estates, Illinois, Switzerland, Bystronic, founded in 1964, is a leading provider of sheet metal processing solutions to the mechanical engineering industry. The company's mission is to improve the production efficiency of the cutting process by automating all processes from the fabrication process through the machining process. In addition to laser cutting systems and accessories, it also offers tube processing, bending machines and other sheet metal processing machinery and related software.
KRRASS Reviews: Bystronic specializes in the manufacture of small and medium-sized numerical CNC press brakes, which are not only fast, flexible, but also highly accurate.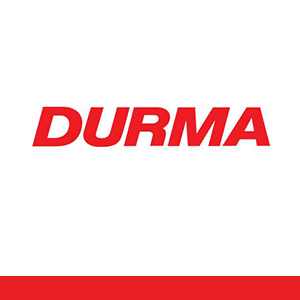 Durma is a Turkish company founded in 1956 and headquartered in OSB 75.Yæl Bulvarí No: 4, 16140 Nilüfer/Bursa. Durma is a well-known manufacturer of sheet metal fabrication machinery worldwide. Its products include, but are not limited to, press brake machines, turret presses, fiber laser cutting machines, ironworkers, plate rolls, angle rolls, shearing machines, and saws and other machine tools.
KRRASS Reviews: Douma's equipment products are not only of high precision, but also of good quality, and the cost of daily operation and maintenance of the equipment is relatively low.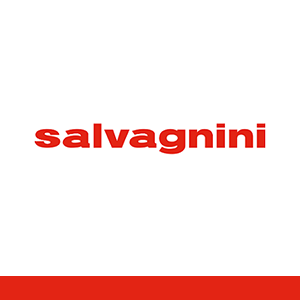 In 1963, Milan. Guido registered Salvagnini in Italy and is now headquartered in Via Guido Salvagnini 51, Sarego (VI) 36040. Salvagnini Group has been designing, manufacturing, selling and servicing state-of-the-art modular and flexible high-performance machinery and systems since its inception. Salvagni therefore offers users flexible and highly scalable machines and equipment. Salvagnini's main products include panel bender, fiber laser cutting machine, hydraulic press brake, punching machine, Fms system and related software services.
KRRASS Reviews: Salvagnini's CNC Press Brake is expensive and not suitable for small and medium-sized enterprises. With its technical advantages in the field of flexible automation and sheet metal processing industry, Salvagnini can provide large-scale automated production line equipment for enterprises with sufficient budget.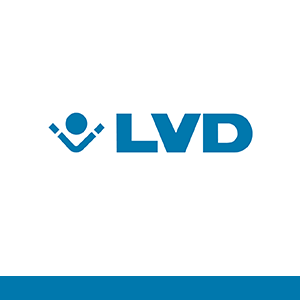 Founded in Belgium in 1950, LVD is a leader in laser, punching and bending technology. LVD's patented model is a custom multi-axis CNC press brake with Easy-Form® laser angle measurement technology, which is not unrelated to its most comprehensive press brake line, which is why LVD has become one of the world's leading press brake manufacturers. Today, the company is located in Nijverheidslaan 2, GULLEGEM, Belgium.
KRRASS Reviews: The hydraulic press brake produced by LVD has high efficiency and stable performance. And there are many types of dies used in the CNC press brake machine, and it is also equipped with equipment such as automatic tool change and mold library.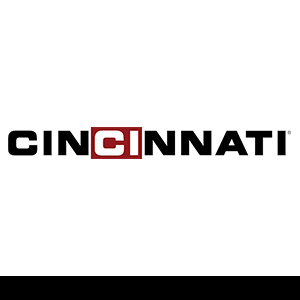 CINCINNATI is based in Ohio and has produced many bending machines for many years. There is a specialized Technical Center that produces press brakes, shears, laser cutting machines, etc. As one of the world's leading press brake manufacturers, CINCINNATI produces bending machines that require high operating standards.
KRRASS Reviews: CNC press brakes manufactured by CINCINNATI are low maintenance and very durable. Their main series of press brakes are HYFORM, MAXFORM, AUTOFORM, PROFORM, BASE FORM.
Prima Power, formerly known as Prima Industrie, was founded in Finland in 1969. In 2008, Prima Industrie Group acquired Finn Power Group and changed its name to Prima Power. Today, Prima Power has developed expertise in mechatronics, optoelectronics, automation, and software.
KRRASS Reviews: Prima Power has a wide range of products, and its CNC press brake technology is mature and advanced, which is not only environmentally friendly but also has high efficiency.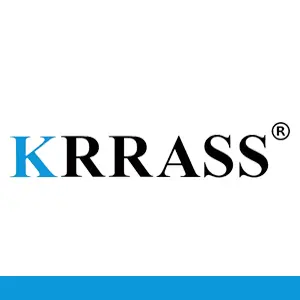 Klaus Machine Tool (KRRASS®) is a high-end sheet metal equipment brand with a long history. Their products and services are spread all over the world. To date, they have established branches in China, Germany, the United States, Mexico, Australia, Malaysia, the Philippines, Indonesia, Slovenia, Russia and Ukraine. Since 2013, Klaus Machine Tool has successively established Nanjing Klaus CNC Machinery Co., Ltd. and Jiangsu Klaus Machine Tool Co., Ltd. in China.
KRRASS continuously introduces advanced foreign technology to promote product upgrades. KRRASS provides you with a sheet metal integration solution, specialized in the field of sheet metal machinery manufacturing, consistently providing stable and reliable products and thoughtful services for customers.KRRASS main products are press brakes, shearing machine, laser cutting machine, V grooving machine, Ironworker machine and so on.
KRRASS Reviews: KRRASS press brake technology has long been in line with international standards, using a large number of internationally renowned brand parts. These press brakes are not only of high quality, but also cost-effective; they are not only efficient and energy-saving, but also easy to use and simple to operate. Can save users a lot of energy and personnel training costs. A strong sales and service network allows you to have no worries.
This article introduces world-renowned press brake manufacturers. Not only do their products have excellent quality and performance, but their after-sales services are also guaranteed. If your budget is sufficient, you can consider choosing the right brand from these manufacturers to place an order. Of course, there are many cost-effective brands and companies, and other press brake manufacturers are also worth further exploration by users.
Learn more about our products, please visit and subscribe to our Youtube channel