Press brakes are an essential part of many manufacturing operations. They allow the production line to accurately bend and shape metal or other materials into a specific form. With their growing application in almost every industrial sector, it is not surprising that press brakes have revolutionized manufacturing processes across the world.
However, in order to understand the future of press brakes, it is important to look at the current state of the global market and the key drivers behind it. In this article, we'll cover the forecast and outlook of the global press brake market in 2023.
Understanding the Global Press Brake Market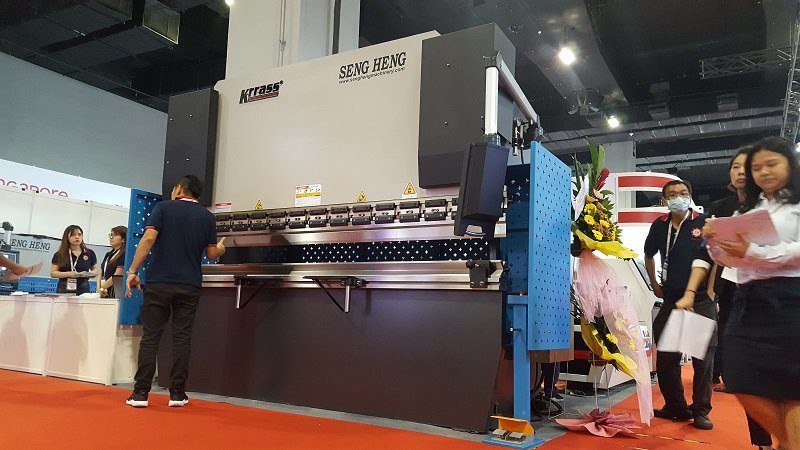 The global press brake market is expected to grow significantly in the next five years, with estimates suggesting that by 2023, the market size will reach around 30 billion USD. This healthy growth is attributed to a few emerging trends and factors.
First and foremost, the increasing demand for high-quality parts and components in various industries, such as automotive, consumer electronics, and fabrication, is contributing to the growth of the global press brake market. Additionally, the continuous efforts made by leading brands to improve their product portfolio is also driving the industry forward. For example, major companies like Toyota and Komatsu have been investing heavily in developing advanced technologies and innovative solutions that can be used in press brake applications.
Moreover, increased automation of press brakes and the rising adoption of robotics are also proving beneficial for the press brake market. These technological advancements are helping reduce costs, maximize efficiency, and minimize the possibility of human error.
Finally, the integration of Artificial Intelligence (AI) in press brakes is enhancing their capabilities in terms of their precision and accuracy. AI solutions such as machine learning algorithms can be used to identify and detect any issues, allowing press brake operators to take necessary corrective measures in real-time.
Forecast of the Global Press Brake Market
Despite the current COVID-19 pandemic, the press brake market is expected to continue its positive growth trajectory, reaching 30 billion USD by 2023. This can be attributed to the strong demand for press brakes across the automotive, aerospace, composites, and white goods industries.
In particular, three main developments are expected to boost the press brake market over the next few years. Firstly, the widespread adoption of Internet of Things (IoT) in press brake systems is increasing their effectiveness by presenting accurate and up-to-date diagnostics and troubleshooting capabilities. Secondly, manufacturers are increasingly using laser light-based press brake systems which can reduce operational time and complexity compared to traditional solutions. Finally, the development of 3D printing technology for press brake operations is improving the machining accuracy and cost efficiency of parts.
Overall, the forecast suggests that the future of the global press brake market looks bright and with continued technological advancements, the press brake industry can expect further growth in the coming years.
KRRASS: the best choice for
all sheet metal processing manufacturers
When considering the overall costs of purchasing, maintaining, and operating a sheet metal equipment setup, a sheet metal fabrication service: KRRASS brand is your best choice.
KRRASS has a tremendous reputation in the market due to its focus on consistency and quality at the most competitive price.
Whether it's press brake or any other application equipment, our team of experts has the right combination of industry knowledge and the latest tool to provide you with the best products and services on the market.
Moreover, we set ourselves apart with our advanced system that is completely online.
Just let us know what your product needs, request a quote, and start the process.
Make a request and Get Started Today
Learn more about our products, please visit and subscribe to our Youtube channel