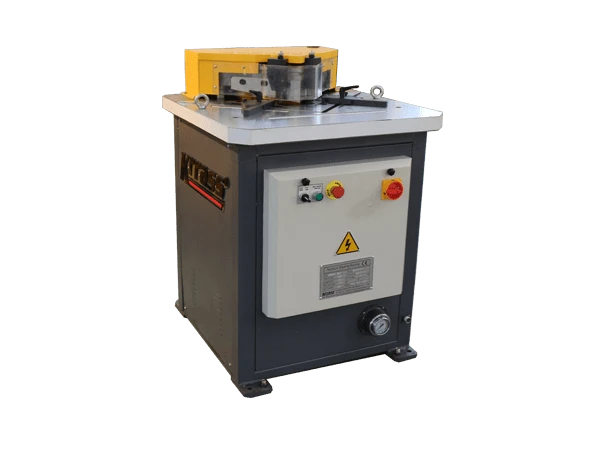 Fixed Angle Notching Machine
KRRASS High Standard Fixed Angle Notching Machine
Our hydraulic fixed angle notching is a fixed and angle adjustment notching machine. It has a strong and durable body structure and a steel-construction table. The machine allows precise and quick adjustment of the desired cutting angle within 30 to 140 degrees with the help of a function mounted on the machine table. Fixed angle notching machines are machined with T-slots on the top surface, which can be used to precisely adjust the angle and depth of the cut corners. Automatic cutting gap adjustment can be adjusted according to the type and thickness of the material, thus providing high cutting quality and precision.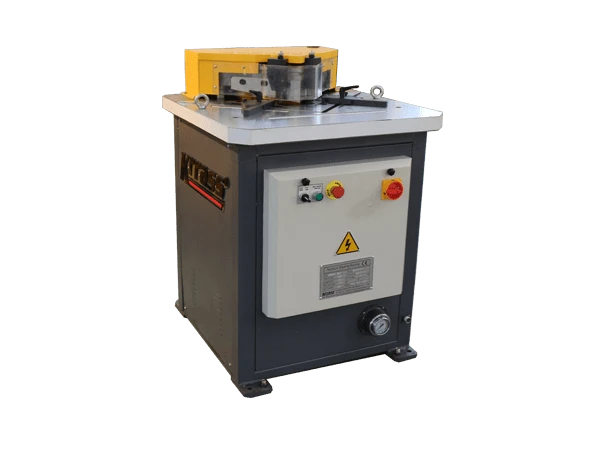 Optional Control Panel with digital read-out

Tailored-made Notching Machine
Fixed Angle Notching General Features:
Model
Max.Plate
Thickness(mm)
Max.Plate Length (mm)
Cutting Angle Range(°)
Travel Times (N/min)
Worktable Height (mm)
Motor Power (KW)
Outline
Dimensions(mm)
Weithe (kg)
CS
SS
L
W
H
4X250
0.5-4
0.5-2
250
90°
35
850
4
910
760
1050
680
6X250
0.5-6
0.5-3
250
90°
35
850
4
910
810
1050
710
Please drop your contact to get in touch within 24 hours.