Recently, our company's E300 system CNC bending machine has been successfully introduced to the market, and it has been favored by the majority of Chinese and German machine tool users. The CNC system of the E300 bending machine is a newly developed CNC Press Brake dedicated CNC device. The system adheres to the tradition of stable and reliable quality and superior performance of E210 products. It incorporates more advanced technologies, optimizes the operation interface, and improves the convenience of customers. It improves the control function of the machine tool, improves the working efficiency and machining accuracy of the machine tool as a whole, and reduces the electrical configuration cost of the machine tool. It is a leading CNC Press Brake full CNC control device in China. As an alternative to E210, the price-performance ratio will be more competitive, and we hope that users will come to the company to experience and purchase.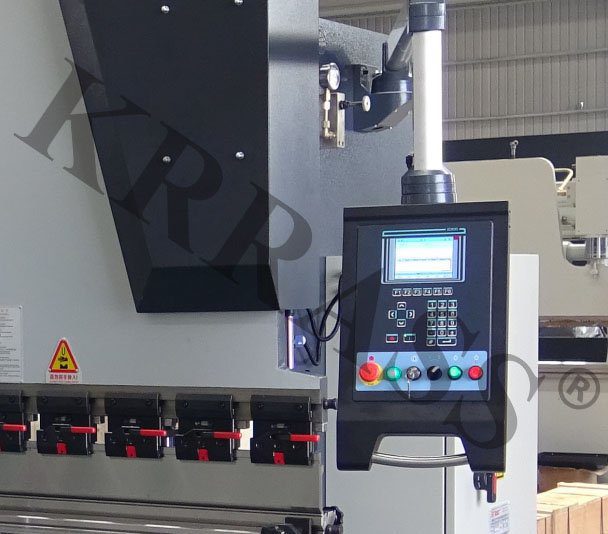 Product performance characteristics are as follows:
The control function is improved, supporting X, Y, R axis servo axis control, C axis hydraulic compensation / mechanical compensation two modes are optional.
Built-in machine tool control logic, free configuration of hydraulic valve group logic, and free configuration of I / O function ports, simplifying external circuits.
Accurate angle programming calculation function, built-in mold library and material table, improve the accuracy of angle calculation.
Standard USB interface, one-key backup of parameters and programs and online upgrade of system software.
Standard EDS / ProNet series servo, with superior performance and stable quality.
Safety zone protection, collision detection, R-axis collision avoidance positioning function.
Built-in parameter backup and one-key recovery function to reduce service cost.
The micro switch key board is stable and reliable, and has a long service life.
Integrated suspension, ergonomic design, convenient operation, elegant appearance and easy installation.
Support one-page programming, concise and clear, quick function key page selection, easy and fast operation.
The use of advanced CAN bus servo control technology, simple wiring, fast positioning speed and high precision.
Using high-definition full-color LCD display, Chinese and English languages ​​can be switched, metric and English units are optional.
The above are the main features of CNC Press Brake with E300 system. Customers who have sheet metal bending equipment in various countries are welcome to contact our sales and customer service personnel to obtain more detailed parameter information.
Learn more about our products, please visit and subscribe to our Youtube channel