KRRASS 2000W Tube and Plate Fiber Laser Cutting Machine for Sale, the KRRASS team now introduces its newest generation in tube and profile processing technology-the fiber laser tube cutting system. Technological innovation has brought us the Smart KJG Series. With exceptional reliability and high beam quality, our fiber laser cutting machines continue to be leaders among the competition.
2000W Tube and Plate Fiber Laser Cutting Machine Features:
User friendly Cypcut Windows CAD/CAM CNC control unit.
Very easy to operate.
Quick and easy installation.
Low investment and operating costs.
The most cost-efficient solution for every requirement.
Flexible beam path
High output power
High optical quality
Up to %300 faster cutting
High wall plug efficiency (>%30)
Copper, brass cutting ability
Advanced Raytools cutting head (with air cross blast).
High performance and high accuracy rack and pinion system.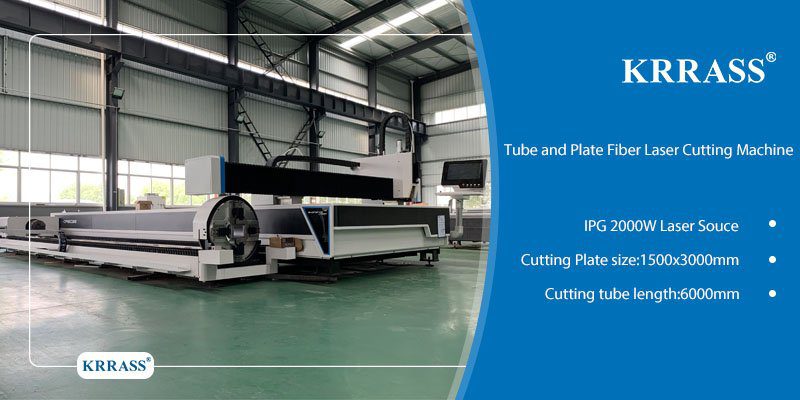 Fiber Laser Cutting Machine Standard Equipment:
IPG YLR-2000W Ytterbium Laser Resonator
Linear Driven X, U and Y Axes
High Rigid Frame
Empower or FAGOR CNC Controller
Precitec Cutting Head
Lantek Software
Shuttle Table
Chiller Unit
Proportional Gas and Piping System
Dust Filter
Compressor
Conveyor for Scraps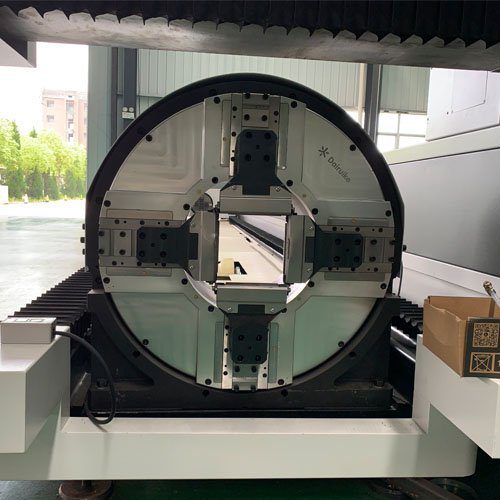 The above is the basic situation of this 2000W Tube and Plate Fiber Cutting Machine.
Learn more about our products, please visit and subscribe to our Youtube channel