Handheld fiber laser welding machine, easy operation with high welding precision. Stronger, Faster, More Efficient, longer lifetime Fiber Laser Welding Machine. OEM Service Customized.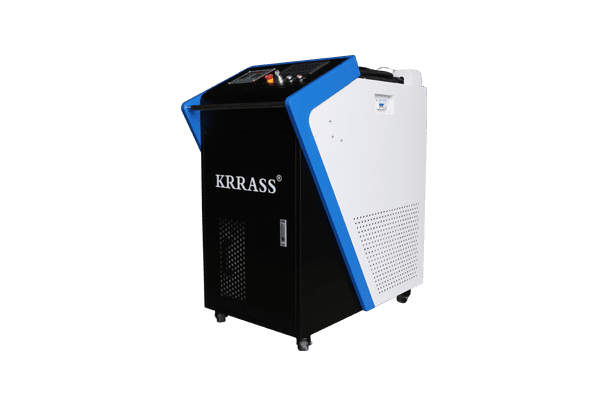 Laser Source:2000W JPT Fiber laser.

Center Wavelength:1064nm.

Cable Length 7 Meter.

Welding Speed:0-120mm/sec.

Welding Thickness: 0.5-5mm.

Cooling Method: Water Cooling by Water Chiller.

Visual positioning:Red Dot.

Working Voltage:220V/380V 50/60HZ(For 110V,Transformer Provided Freely)

Applicable to various metals and alloys such as stainless steel, carbon steel, copper, aluminum, gold, silver, chromium, nickel, titanium, etc.

Widely Used in the Complicated and Irregular Welding Processes of Cabinets and Kitchens,Staircase

Elevators,Shelves,Ovens,Stainless Steel Doors and Windows Guardrails,Power Distribution Boxes, Stainless Steel Furniture;

Perfectly Replace Traditional Argon Arc Welding, Stainless Steel Plates, Iron Plates, Aluminum Plates and Other Metal Materials Welding.

Wobble Welding Head Enables Much Easier Control Weld Width and Depth.

+JPT Laser Source(Better Than Raycus or Max) +100% Copper Welding Nozzle, Integrated Gas Protection System.

+Built-in Water Cooling Design+English Operation Panel.10 Different Programs can be Saved and Quick Selected.

+ 7M Optic Fiber Cable & Universal Casters Easy to Move.

Customer and Technical Support Provide.1 Years Warranty.

Free Shipping by Sea to Door Including Tariffs within 30-50 Days.
Laser power:2000W
Laser type:Fiber laser,1064nm
Cable length:7 meter
Welding speed:0-120mm/sec
Welding thickness:0.5-5mm
Cooling method:Water Cooling
Gas assist:Nitrogen/Argon
Visual positioning:Red Dot
Machine dimension:87*56*105cm
Working voltage:220V/380V 50/60HZ(Transformer provided)
Red Light Positioning, High Precision Control.
Wobble Laser Gun–Fast Welding.Weld Seam is Smooth.
Auto Wire Feeder—Fully-automatic Feeding for Big Gap or Stronger Welding Strength
Hand-held Welding Gun—5Pcs Pure Copper Welding Nozzle Provided Freely,Integrated Gas Protection System.
7M Optic Fiber Cable—Realize Long-distance Operation,Wide Reachable Distance.
Built-in Water Cooling Design—Avoid Wire Binding.Adapt to More Working Conditions and Sites.Good Dust-proof and Anti-condensation Effect.
JPT/MAX/RAYCUS Laser Source—High Stability,Power Saving and Basically,Maintenance-free.
The Hand-held Welding Head—Light and Flexible.Can Realize Welding of 360 Degree of the Work-piece.
Easy to Operate—The Full-screen Operation Interface Makes the Working Status Clear at a Glance.Fast Speed And Efficiency Is 3-8 Times than Argon Arc Welding
Easy to Move—The Top is Equipped with a Push-pull Handle,and the Bottom is Equipped with Large Universal Casters(the Wheels Can Be Locked to Prevent Sliding During Operation)
Cabinet*1PC Auto Wire
Feeder*1SET Laser
Source*1PC Water
Cooler*1PC Welding
Gun*1PC Welding Gun
Nozzle*5PCS Control
Panel*1PC Protective
Lens*5PCS Welding
Gloves*1Pair
Learn more about our products, please visit and subscribe to our Youtube channel